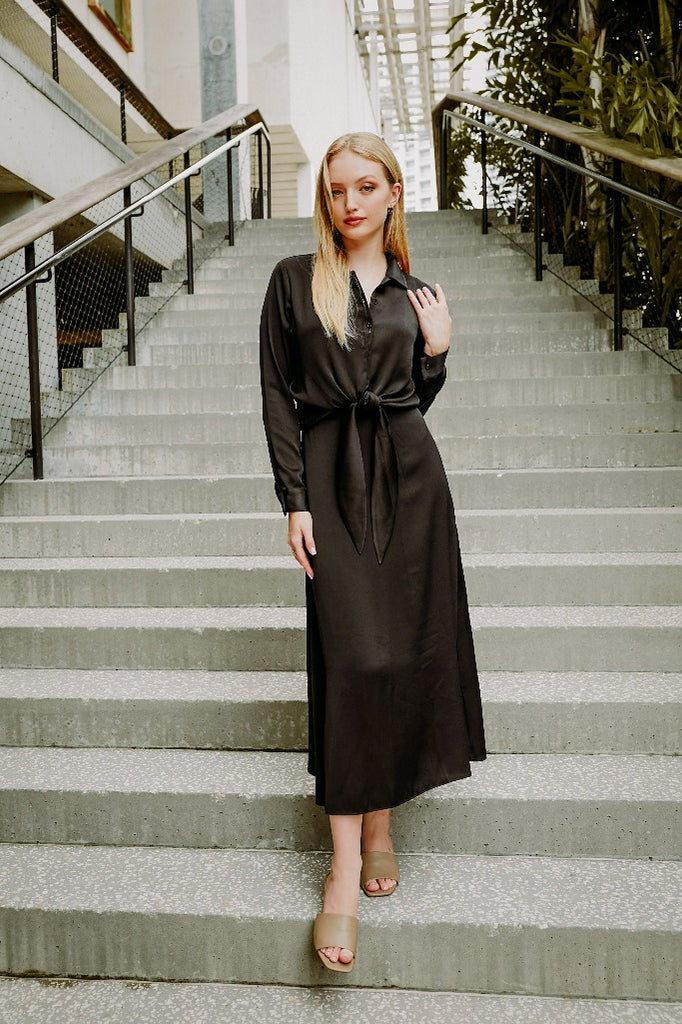 SILK SET
Description
After testing *many* different fabrics, we fell in love with the stunning silk fabric we used for this set. It's substantial, wrinkle free, and non-stick. Ticking all the boxes for a fantastic go-to piece in many, many closets. It's the little details within its design adding up to a gorgeous, easy-wear, that'll keep you feeling as flawless as you'll look! We chose an A-line cut for the skirt, giving more flattery to more body types, and making it as chic as we possibly can. We love this waisted silk skirt paired with anything in your closet for an absolute closet staple. The Silk Set is classy to the max, and beautiful beyond. You'll find yourself picking it out for many different occasions and feeling perfectly dressed at all of them. Pair it with your favorite accessories, a killer pair of heels, and voila! You look amazing.
Dimensions (size small)
Studio Model is 5'9"
Length - Skirt : 36" , Top : 19"
Bust - 42"
Hip - 38"
Waist - 30"
Dry Clean
Style Notes
Available in - Black
Style No. 418102
Made with love in NYC
 All items discounted 30% off or greater are final sale. Please see our return policy here.